Welcome to the



Home Page!

Since 2003, a web site for those who know and love the Sande Ace runabout
built on the shores of Hood Canal near Belfair, Washington from 1956 to 1962.

If you own a Sande Ace or have any information about this boat, please call or e-mail.
Old or new photos of these boats in any condition would be especially appreciated.

Ed Waali -- (360) 275-5684 or (406) 251-5410 -- edwaali@gmail.com
Ned Hamlin -- (208) 726-4991 -- ned@nedhamlin.com


---
The Sande Ace at Pebbleshore
Ed and Ned both remember a Sande Ace with a Johnson outboard at a buoy off a locally well-known place called Pebbleshore on the North Shore Road of Hood Canal. We now know that Ace belonged to the Mathews family!
Pebbleshore was featured in a 1960 edition of the Seattle Times in a feature called "Pacific Northwest Living." Here's a portion of the picture showing the Mathews family and their Ace. Come back later when we get more information and hopefully more pictures of this boat.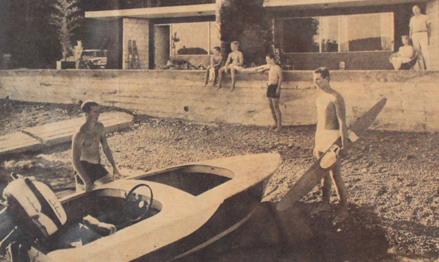 ---
2015 Sande Ace Rendezvous
This was the 11th annual Sande Ace Rendezvous and 11 Aces showed up along with some other very nice classic boats. The weather was nice with an incoming tide to keep these boats off the barnacles and oysters at the Waali place. Top it off with great classic boat fans and you have a perfect Ace Rendezvous!

Click here or on the photo to see the events of the day.
Ned's Sande Ace zips down Hood Canal on Ace Day 2015.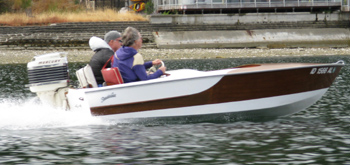 ---
Click the photos below for more good looks at these great boats and more on earlier Ace Days.



2005

2006

2007


2008

2009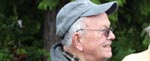 2010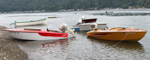 2011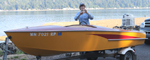 2012

2013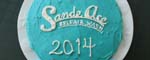 2014
---
How Many Aces Are Running About Today?
Here are pictures of 13 Sande Aces, three recently-built Aces and two open cedar strip Sande boats taken 2005-2013, mostly at the Rendezvous. There are some more cedar strip boats out there and a few more Sande Aces perhaps along with several new Aces under construction. For another look at numbers, check the Sande Ace Registry.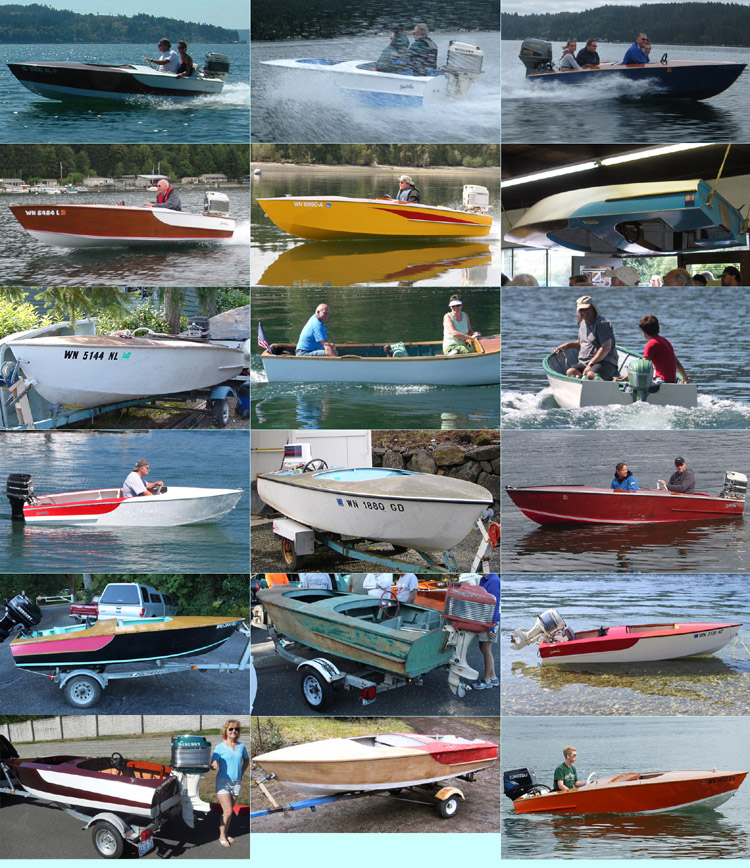 ---
---
Thanks to the Sande Ace fans who keep this meter rolling.

Just in case someone searches the Internet for "Sandy Ace" runabout,
this sentence might help them find this site.
---
---